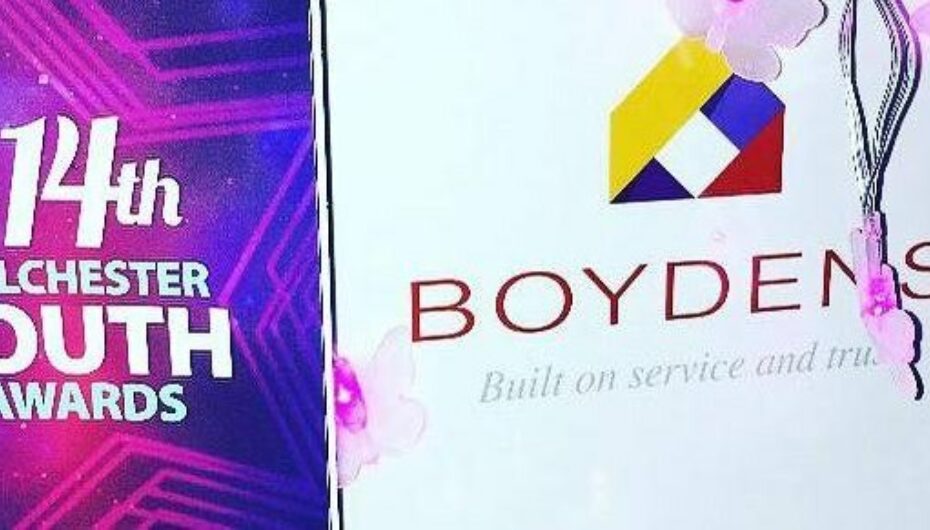 30th December 2020
A Celebration for Inspirational Youngsters
Last year Boydens Leasehold & Estate Management Team were proud to sponsor the Colchester Youth Awards. I had concluded my write-up of the experience by saying:
"This event is not only a worthy one, but also gave me the added benefit of a little personal inspiration and a cracking good evening. I certainly hope to see Boydens' name on the sponsor list again and look forward to attending in future years!"
Well, I wholeheartedly stand by this sentiment and, being good to our word, this year we were proud to sponsor them again! Recalling the ceremony last year, I knew what a great evening it was likely to be and so looked forward to attending and presenting the "Learning Achievement" Award.
As before, the evening was an exciting and energetic exercise in celebrating our young people's positive contributions to the local society. This year, regrettably I'd had to miss the judging evening (as I had an AGM to chair) which had disappointed me at the time since studying the applications and nominations in detail really was a fabulous and heart-warming experience. However, this had the unexpected benefit for me as I did not already know who was going to win each category or even who had been nominated. Not knowing the winner in advance gave the whole experience an extra level of suspense!
This year the evening had an extra level of poignancy for me as I was surprised to see on stage one young man who had been a classmate and good friend of my daughter in primary school. This lad had always been a polite and pleasant young man and so I was delighted to witness him be presented with the Personal Journey – Academic Success Award.
Entertainment this year was as good as expected, opening with a brilliant demonstration by members of The Carol Gale School of Dance. This was followed by three solo musician performances over the course of the evening. My colleague Ange assured me the best performance this year was given by Daisy Jackman, but unfortunately I missed this as I was off being photographed with the winner of our sponsored award. Typical!
I will finish with the sentiment that hit me most hard last year and will keep me going back year after year (as long as I have Marketing's agreement to fund the sponsorship!):
"Often we only hear negative press about the youth of today, so it was great to help proactively promote the town's young people in a positive light."
Here's to next year!
Get in touch