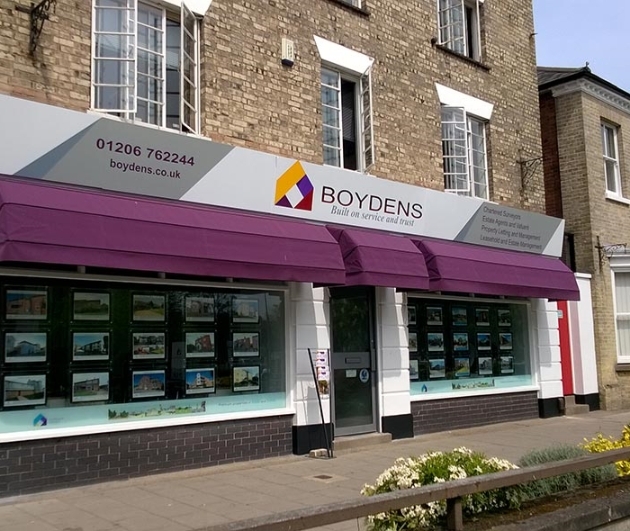 Working for Boydens
Our network of branches covers North Essex and South Suffolk and our Head Office is located in Colchester. We are always looking for talented people to join us.
As an independent, family-owned business, we appreciate how important it is to have motivated, local staff providing exceptional customer service. Because of this, we ensure our staff are highly trained and sit an internal competency test before being given the opportunity to sit the Technical Award in Sales or Lettings. We believe it's important to be part of a company which will enable you to learn the key skills needed to flourish into a sales and property expert.
We take pride in all our branches and the talented teams who work within them and are continually developing our business to make us even more customer focused.
Current Vacancies
RESIDENTIAL & HOLIDAY LETTINGS APPRENTICE - Frinton Branch

The role of the Residential & Holiday Lettings Apprentice is to assist your colleagues within the department to deal with all lettings and holiday let duties. You will work as part of the team in a busy sales and lettings office.

Click here to download the Job Description for this role>>>
Those wishing to apply for this vacancy should email their CV and Covering Letter to [email protected]
--------------------------------------------------------------------------------------------------

Get in touch
If you would like to be a part of the exciting future of Boydens, send your CV to [email protected] or, alternatively, use the contact box below.