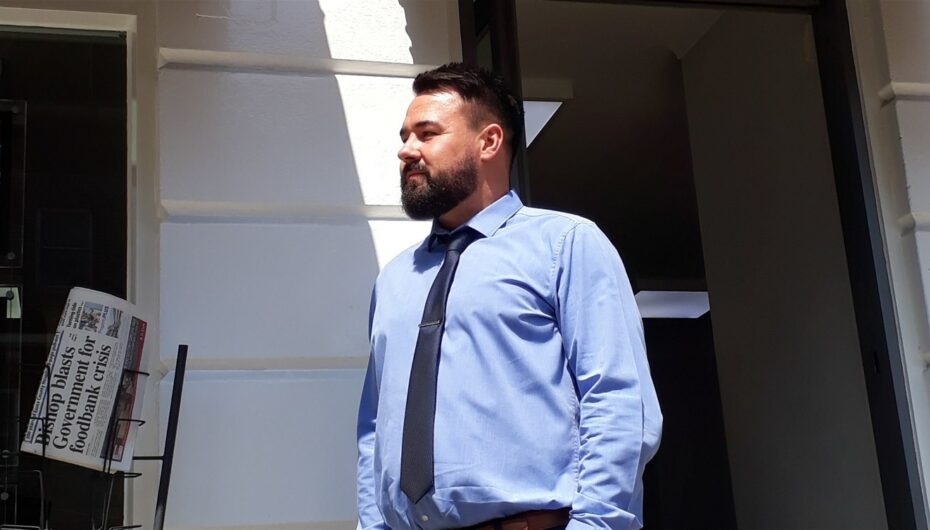 30th December 2020
The Latest Addition to Property Management
Rob Humphreys is the latest addition to our Property Manager Team. Before tackling the role of Property Manager, Rob worked in our Accounts Team so already had a good understanding of our portfolio, particularly the challenges around service charge collection. Rob has experience in Estate Agency and Retail Management, giving him a fresh perspective on how to take care of the developments he manages.
In April this year we said goodbye to Property Manager Tom Bartlett as he moved to pastures new in order to further his career. This left us the potentially tricky job of filling the resultant vacancy. Luckily for us, the perfect candidate was on hand: LE&M Accounts Assistant Rob Humphreys.
Among the many essentials, there are four important factors in being a great Property Manager: Relationships, Experience, Knowledge, and Attitude. As Rob had already worked within the Department (for almost as long as Tom– starting February 2016), he came with a good knowledge of Leasehold Management and just as importantly; a knowledge of our portfolio. In fact, Rob had already taken some smaller sites under his wing and was gaining experience at Property Management whilst carrying out his Accounts duties. Rob's time in the Accounts Department has given him an insight into some areas of service charge collection beyond that of our other Property Managers, allowing him to tackle challenges from a unique angle. To add to this, Rob already knew some of our customers on first name terms, having helped them with Accounts queries.
Having managed large sports retail stores in a former life, Rob is used to juggling a plethora of jobs and multitasking effectively. More than this, this experience has gifted Rob with a customer-focused attitude and a desire to provide a service that exceeds expectation. Rob's approach is to put himself in the shoes of his customers and to give a service that he himself would be satisfied to receive. It is Rob's drive and commitment to customer service that makes him an ideal fit for our team.
Rob has already made his mark, having attended six Annual General Meetings within his first three months in the role, as well as a number of "meet & greet" sessions to have the opportunity to get to know his customers. He has tackled some challenging maintenance issues head on and swiftly picked up and resolved lists of minor tasks that have resulted from meeting with his clients.
Rob has the Team's most eclectic portfolio, comprised of some large, impressive developments; a number of mixed tenure developments, and some of our smallest blocks giving him a wealth of challenges moving forward. We have no doubt that he's up to the task and if his first three months are anything to go by, then he's definitely the man for the job!
Get in touch