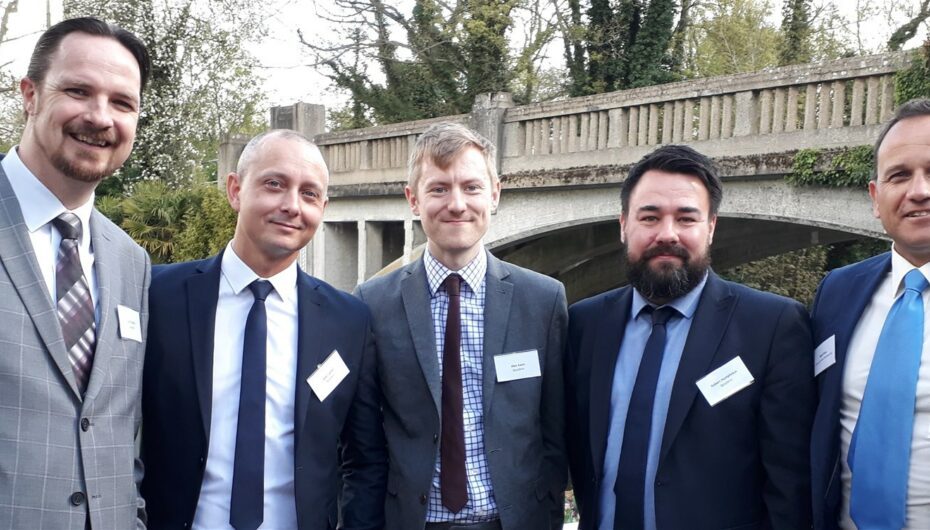 30th December 2020
St George's Day breakfast
Today I and all the property managers (John, Alex and Rob) all went to the Daniel Connal Partnership St George's Day breakfast at Le Talbooth. Rob, Alex and I had done quite a lot of business with DCP this year so all got invited and David (B) was gracious enough to give up his invite to John so that all of us could attend. The food was excellent (as always) and the weather was also fabulous. You have to respond to the invitation in verse. The best poems are read out and an award is given to the favourite. This year I came second (again). But then, as Jade (a member of DCP staff and one of the judges of the poetry competition said: "We figured you shouldn't win every year, Will." My RSVP poem was:
As our Patron Saint's day draws near
Our Property Managers all cheer!
We four do intend
To jointly attend
Like D'Artagnan and Three Musketeers
From each of us at Boydens Leasehold
To celebrate a Saint so bold
We'll answer your calling
To join you that morning
And chat with friends new and old
And we four are each quite excited
To your breakfast we have been invited
So, our favourite surveyors
We will not delay-a
To confirm we would all be delighted!
Get in touch