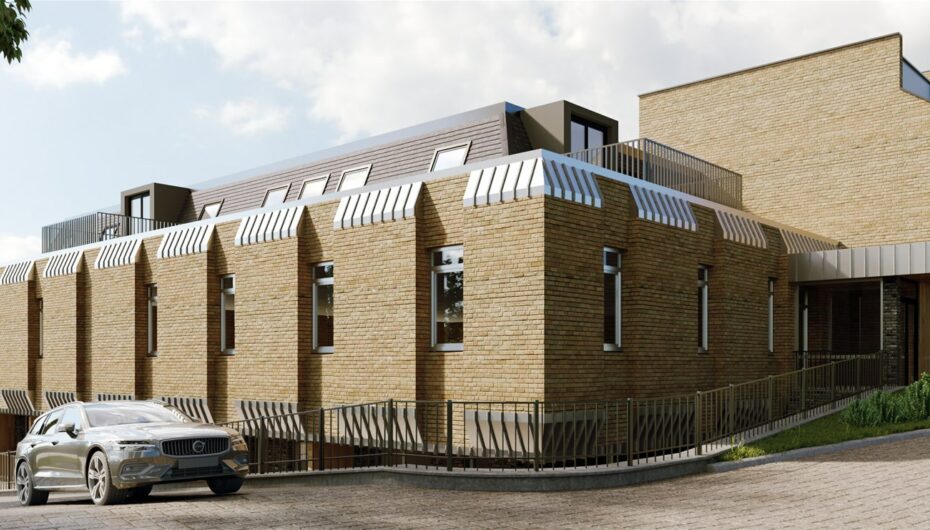 30th December 2020
Our first home....one couple's story
Craig and Natasha are two young first time buyers from Dovercourt. They have recently bought their first home together at Old Custom House, an exclusive development of 34 stunning apartments with a former HM Customs and Excise building.
Here, they tell us about their home, how they found it and what they have done to make it theirs…
How long had you been looking to purchase your first home?
"It had always been our intention to purchase our own home together and had been planning and saving to do so for about 2 years. We began to look more seriously and to book viewings of properties in the area, probably around 3 months before the first open day for Old Custom House. Initially we had varying levels of success in finding what we were looking for and eventually found a little flat that we liked the look of, however, it wasn't something we loved, so decided to wait to view what was on offer here first, before moving forward. It was a good decision."
What appealed to you about living at Old Custom House?
"Having both lived in the town as children, the building had always had an air of curiosity about it. What was in there? What did they do? And why are there big walls and a gate? It was then and is now, very different to every other building in Harwich. When the open day was announced we would be amiss if we didn't admit to going partly out of nosiness, to satisfy our own curiosity. When we attended the initial open day, the building was still in its early stages of completion but we could immediately see its potential, all of the things that made the building different, were ultimately the things that we loved about it! It felt so secure and safe, the walls and gates made it feel very private inside, which is a tall order for a main road property. The walls were thick and strong, nothing like the other new builds we had looked at and we loved it. We made our reservation on the very first day."
What do enjoy most about living there and purchasing your first home?
"We enjoy the peace and quiet! Simply put, there is not much that is more calming than coming home from work, closing the door and it's totally silent. You would never believe the main road is right there, because from inside, it almost doesn't exist. Purchasing a home is to most people an important milestone, one that we wanted to achieve at a younger age if possible. It offers a level of personal security and financial well-being for us, our family and our future, one that renting simply couldn't give us. Living at Old Custom House hasn't disappointed. It is still very early days for us here, however, we love it."
What have you done to make your new home your own? Have you managed to 'put your own stamp' on it?
"Everything is so clean and white that it becomes very simple to change the overall look of the place to suit personal taste. Not every colour can go with every other colour, but almost everything will go with grey carpet and white walls. Again given our limited time here so far, we are still putting our stamp on things at the moment, but we're getting there. The apartments are such a "blank slate" as it were, that we have found it very easy to add our personal touches. We can't wait for the summer so we are able to utilise our outdoor space, and we look forward to seeing what our neighbours do with theirs too. Nothing wrong with waiting for a bit of inspiration, is there?!"
The apartments at Old Custom House are now over 50% reserved. 2 and 3 bed apartments are still available with prices from £152,500.
You can find out more about the apartments at Old Custom House here>>>
Get in touch