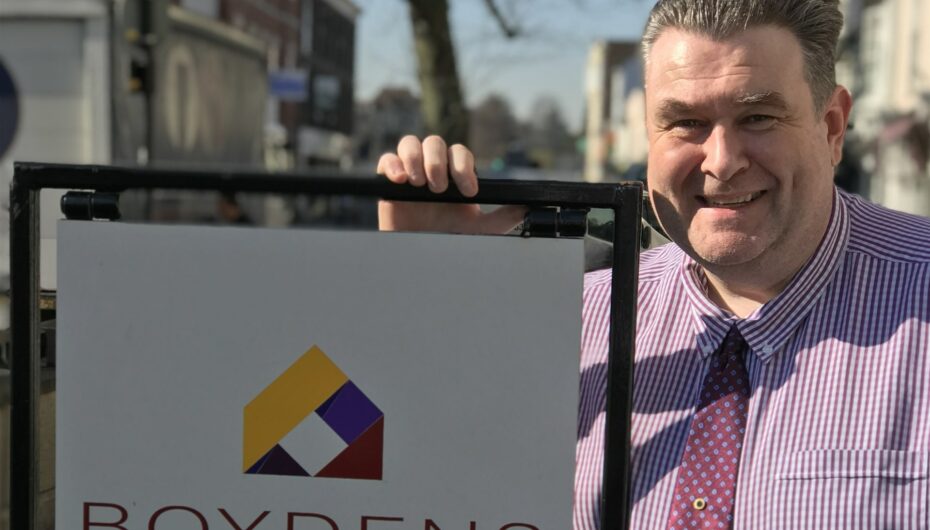 30th December 2020
Meet the Agent - Brian Purvis
Brian Purvis is the Residential Lettings Manager for Boydens, based in Colchester. Brian joined Boydens in 2015 and has almost 30 years' experience in Estate Agency. Brian is a father of three and a Grandad to a Granddaughter. In his spare time he enjoys Rugby, football and attending music concerts.
Where do you live and why?
I live in Colchester (St Johns). Living and working in the same area gives me a more in-depth understanding and knowledge of the area and the people and what they are looking for when it comes to renting a home. Having worked in Lettings and Estate Agency for almost 30 years, I am well known in the Colchester area and have seen children be born, grow up and then become tenants or landlords themselves.
What is a common mistake Landlords make?
Not presenting the property to its best potential. That is where a professional letting agency like ours comes in as we are able to advise landlords regarding what tenants are looking for. Sometimes you can be too close to a property to see its faults or where it can be improved. Tenants are keen for the property to be clean and tidy before they move in as they are looking to make it their home (hopefully for a long period of time). A well-presented property sets the tone for the tenancy and reduces the chance of any issues further down the line.
How do you see the local market developing?
Colchester as a town is developing rapidly with lots of housing development going on in the area, so there will be additional housing stock coming onto the market in the near future. Good quality housing stock will always be in demand and so this is a positive situation for both landlords and tenants. The wider lettings market is also becoming more complicated, with new legislation being developed which affects landlords and tenants alike. This will, I believe, emphasise that the services of industry professionals such as us will remain in demand to guide landlords through what is now quite a complex (but nevertheless rewarding), undertaking.
What, in your view, do most tenants look for first in a property?
Quite simply, the condition of the property makes all the difference. If a property is well presented and in good condition from the start of the tenancy, this starts everything off on the right terms.
What is the biggest problem estate agents face?
Not all agents are the same and so reputation is a key challenge in our industry. Treating clients as you would wish to be treated yourself, I have always found to be a good rule of thumb by which to operate and so we work hard to keep our current landlords and tenants happy and recommending us. As already alluded to, the lettings industry is becoming more highly regulated and so all agents need to be up to date with those requirements and changes.
Top tip for maximising rental values.
Make sure from the start the property is clean and tidy and in a good condition. Try and look at the property as if it was the first time you were viewing it as it can be easy to overlook some cosmetic issues. It is possible to provide good quality accommodation for tenants whilst still providing a rewarding income for landlords, so striking the right balance is key, and something a professional agent will be able to guide you through.
What do you love most about your work?
I really enjoy the challenge of finding tenants fantastic properties and the excitement of how quickly the lettings market can move. We regularly let properties within days of first visiting to value them, so the pace of the market can be exceptional, but that is all part of the buzz of doing the job! I also love seeing landlords return to us when they extend their portfolios as this emphasises that you are doing a good job for them. What I really enjoy most is working hard and keeping my landlords happy and them recommending us to other people which proves you are doing the job properly.
To contact Brian for his assistance in letting your property, call him on 01206 771213 or emailing
Get in touch