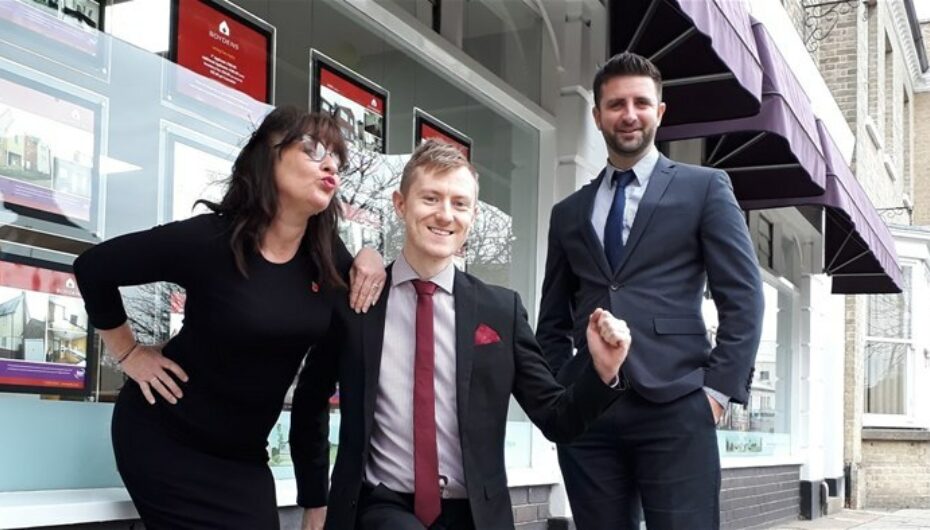 31st December 2020
And the Winner Is...
Two local Property Management Companies, Boydens and PMS Managing Estates are leading the way in delivering award-winning services, proving that Colchester is at the forefront in the country for Property Management. In November, both Companies achieved three places each on the final shortlists for the News on the Block Property Management Awards and both scooped awards and Commendations. The Property Management Awards are organised by industry publication 'News on the Block', and the winners were announced at a glittering awards ceremony in London on 30 November.

Boydens enjoyed success in the Young Property Manager of the Year category, having two Property Managers, Alex Kane and Tom Bartlett, shortlisted as finalists with Tom taking home the award. Tom, 29, manages Boydens' most eclectic portfolio, ranging from their smallest site to their largest; including several mixed developments, private estates and single blocks of flats. Tom's nomination focused on the strong working relationships he has with his clients.

Tom said "I was very surprised – I had not expected to win at all. It is great for me and the team to be recognised for our hard work and the service we provide our clients."

Elsewhere PMS' Property Manager Claire Bates, 30, who only started her career in property management three years ago, was Highly Commended for Young Property Manager of the Year.

Boydens' Administration Manager Angela Baines was Highly Commended in the same category. Angela was nominated for the outstanding service she offers Clients when dealing with Leasehold Sales Information Packs and her nomination had included testimonials from customers and local solicitors.

Both Boydens and PMS are strong advocates of regulation and professionalism in the property management industry, and are regulated by The Association of Residential Managing Agents (ARMA) and the Royal Institution of Chartered Surveyors (RICS).

In October of last year, Boydens and PMS came together to demand MPs take action against unregulated Managing Agents. Normally rivals, Boydens and PMS stood side by side to encourage more regulation in the sector in order to protect customers and to warn against the risks of employing unregulated firms and urge the Government to take action.

This call may have been heeded as shortly afterwards at The Association of Residential Managing Agents (ARMA) Conference also held in October; Secretary of State for Communities and Local Government announced an intention to clamp down on rogue managing agents. Mr Javid stated that the Government was intending to crack down on 'Cowboy Managing Agents' as part of their overarching plan to protect consumers in the lettings and managing agents market, noting that the system is currently 'stacked in favour of the cowboys'.
If you would like to experience our Leasehold and Estate Management services first-hand, please feel free to email and we can arrange an informal no-obligations chat about what we can do for you.
Get in touch